FAQ
+
What is Nutrigo Lab Strength exactly?
It is a supplement that is used before the workouts. It helps your body prepare for the intense workouts. It enhances your energy, motivation, and concentration, and protects your muscles from stress and fatigue.
+
How long until I see the results?
It depends on your form, workout routine, and diet.
+
Is this supplement safe to use?
Yes. There have been no recorded side effects.
+
How many servings does a single package contain?
Around 30 if you use 2 scoops (around 15 g) per serving.
+
How long do I have to wait after I made an order?
Your Nutrigo Lab Strength will be delivered within 48 hours after the order has bee.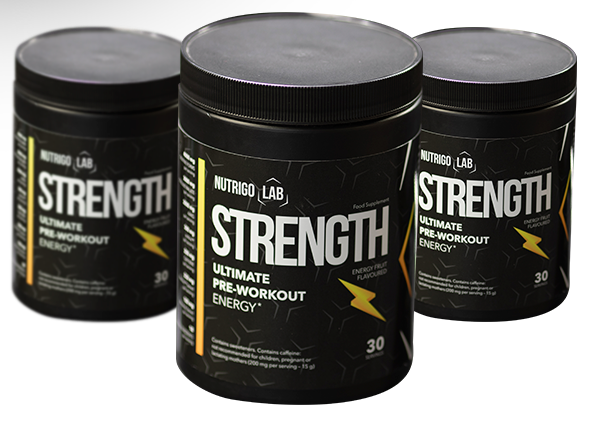 Order Now